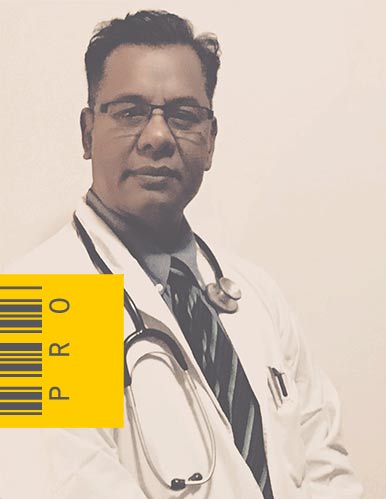 Neurology Specialist
Dr. Aminur Rahman, MD(Neurology), FACP(USA) MBBS, Clinical Informatics, Brain Disorders & Sleep Disorders Management [Canada]
Dr Rahman specialized in providing expert Neurological care for patients suffering from a wide range of Neurological disorders. With subject matter knowledge, training and skills in Clinical Neurology, He was a qualified and experienced Professional clinical Neurologist and his clinical competencies are in good standing, aligned with professional and ethical bodies, and are constantly updated to ensure he was delivering the best probabkle neurology care to his patients.
Moreover, he has passion for Managing complex Neurological conditions, including Headaches, Stroke, Epilepsy, Dementias, Parkinson's disease, Neuropathies, Pain Medicine, Neuro-behavioral disorders, and Myopathies. His clinical expertise and skills encompass a wide range of neurological conditions involving the Brain, Nerves, Spine, and Muscles, and is clinically competent in assessing, diagnosing, treating, and managing most neurological diseases and disorders.
In addition, Dr Aminur Rahman provides a personalized and compassionate approach to treatment that is tailored to each patient's specific requirements. If you are looking for a Neurology specialist, make an Appointment and Consult today.